We are on holiday
Our practice will be closed for holiday from Monday, 05.08.2019, to Friday, 23.08.2019.
On Monday, 26.08.2019, we will be at your service again as usual.
Nevertheless, you can book appointments with us (24 hours) conveniently here (Betty24) directly online at any time
during our holidays.
Our representatives
Herzomed Herzogenaurach, Haydnstraße 29
, Tel. 09132-78030
OCE Orthopädie Centrum Erlangen, Nägelsbachstr. 49a,
Tel. 09131-71900
Our orthopaedic practice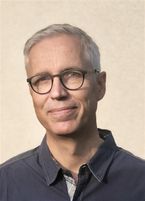 We would like to welcome you to our website, where you can obtain a first impression of our orthopaedic practice. Our office, previously run by Dr Paulus for 30 years, is located in the very centre of town.
We offer you the complete range of services of modern conventional orthopaedic medicine and provide all commonly used investigation and treatment options for all orthopaedic issues. We gladly give help and advice with regard to orthopaedic conditions of any nature in order to meet the individual needs of our patients, adults and children alike.
If requested, we provide you with an expert medical opinion on a difficult orthopaedic problem. Moreover, we can give you impartial advice so that you can make informed choices when considering surgery.
Appointments
can be scheduled during our office hours by phone
(09132 - 5361) or by email
(info(at)drboehringer.de)
or you can easiliy arrange an online appointment yourself 24h at this link.

On your first appointment you can bring along these two forms which you can fill in in advance:
the personal information form
and your
approval for billing you as a privately insured patient.
Office hours
Mon/Tue/Thu 8:00 - 12:00 14:00 - 17:00
Wed
14:00 - 18:00
Fri
8:00 - 12:00
Please call for an appointment
We use a high-resolution,
digital X-ray detector
that works with less radiation than conventional X-ray technology and can even display soft tissue such as muscles, tendons, connective tissue and bursa.
We also offer
DXA bone density measurements
and can advise you on your personal osteoporosis situation according to the guidelines of the DVO osteologically certified.

X-Ray with soft tissue detection
In addition, we can treat back and neck pain with and without disc damage by
spinal decompression with SpineMED® distraction table
purely physically, gently and causally.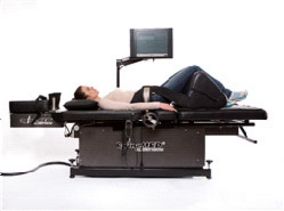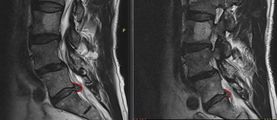 Herniated disc
before and after 8 sessions
We can use
focused and radial shock waves
for the treatment of calcifications, tendon and joint diseases, and high-frequency impulse waves for fascia and muscle problems.
shock waveforms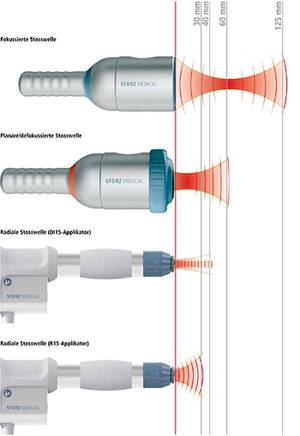 Although our orthopaedic office is a private practice, non-private patients are more than welcome to consult us as self-paying patients. We charge rather moderate fees in accordance with the medical fee schedule for physicians.
Price information for self-paying patients

Should you have any further questions, please contact us. We are looking forward to your visit.

& the office staff
Your data is important to us. In order to protect them, we use a secure SSL encryption when transmitting your data to us.